How To Choose The Right Investment Property?
A property is regarded as a solid asset that can potentially increase your wealth over a long period of time; it can solidify and enhance your financial future.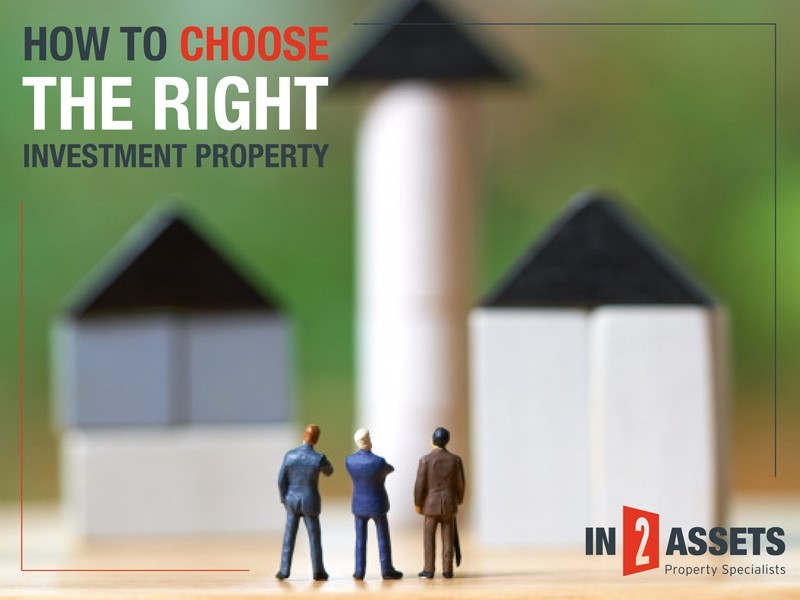 "Investing in property is a big step and it offers exceptional financial growth and a source of extra income," said Rainer Stenzhorn Marketing Director of In2assets, the national property marketing company. However, investing in the right property is crucial, to avoid making a mistake that can cost you and put you under financial strain.
Property-related setbacks and hiccups create countless problems, stress, worry and anxiety, which has the opposite results of what successful investing is all about.

To help you move forward on your investment journey, Stenzhorn shares some tips on how to choose the right investment property:

1. Know why you are buying property?
Before deciding on purchasing investment property you need to identify your investment strategy. Ask yourself, are you purchasing the property to renovate and sell for a profit or do you want to keep the property long-term? Are you investing to grow your wealth or expand your cash flow?
2. Research areas with Growth
Be on the lookout for areas that are growing in terms of the population, infrastructure and the economy. Upcoming town developments and industrial factories are always in high demand. Hence, there is always a demand for property in CBDs and their surrounds. Understand that position is imperative when investing in brick and mortar. Do your homework first!
3. Select the right property type
You need to find the right type of property within your carefully chosen area. Discover which type of property is performing the best in the area i.e. Commercial, Industrial or Agricultural property. If you are in the agricultural business, you know best which property works for you.
It's important to take into consideration that when the property comprises of older buildings, the greater the maintenance and repair costs are likely to be in the future. The better the condition of the property, the higher the rental potential.
4. Price of the Property
Remember that not every property you decide to invest in has to be a "bargain", however, you should never pay too much for a property without having it being evaluated first.
Property prices are set by demand and by historical transactions, whereby the area, the average rental figures achieved within the area is used to establish a realistic value.
5. What is the Rental Income?
The higher the rental income, the more income your property generates. Keep in mind that the levies and rates and taxes on a property can also influence the income on a property.
A downturn in the economy can also be an influential factor, which is mostly the case with commercial and industrial properties.
6. Your current affordability
It is wise to establish an income projection for every new investment property.
Make sure you can easily fund the initial shortfalls you may incur, as well as events such as interest rate increasing, a defaulting tenant or vacancies on the property?
7. Control over the property
How much control will you be able to have over the property in terms of implementing changes that could increase the revenue? Can you extend the unit, subdivide or renovate the property? What advantages do you have when purchasing a property?
For residential first-time property buyers or investors Stenzhorn suggests the following:
Don't buy with your heart, buy a property with your head. A property should always generate an income even if it is a residential home.
Look for a decent residential house with a granny flat or an outbuilding in a decent suburb of your choice. Rent out the flat or outbuilding and let your tenants pay for a big portion of your bond.
By doing this you can shorten the bond period drastically and you could start investing in similar property to expand your portfolio.