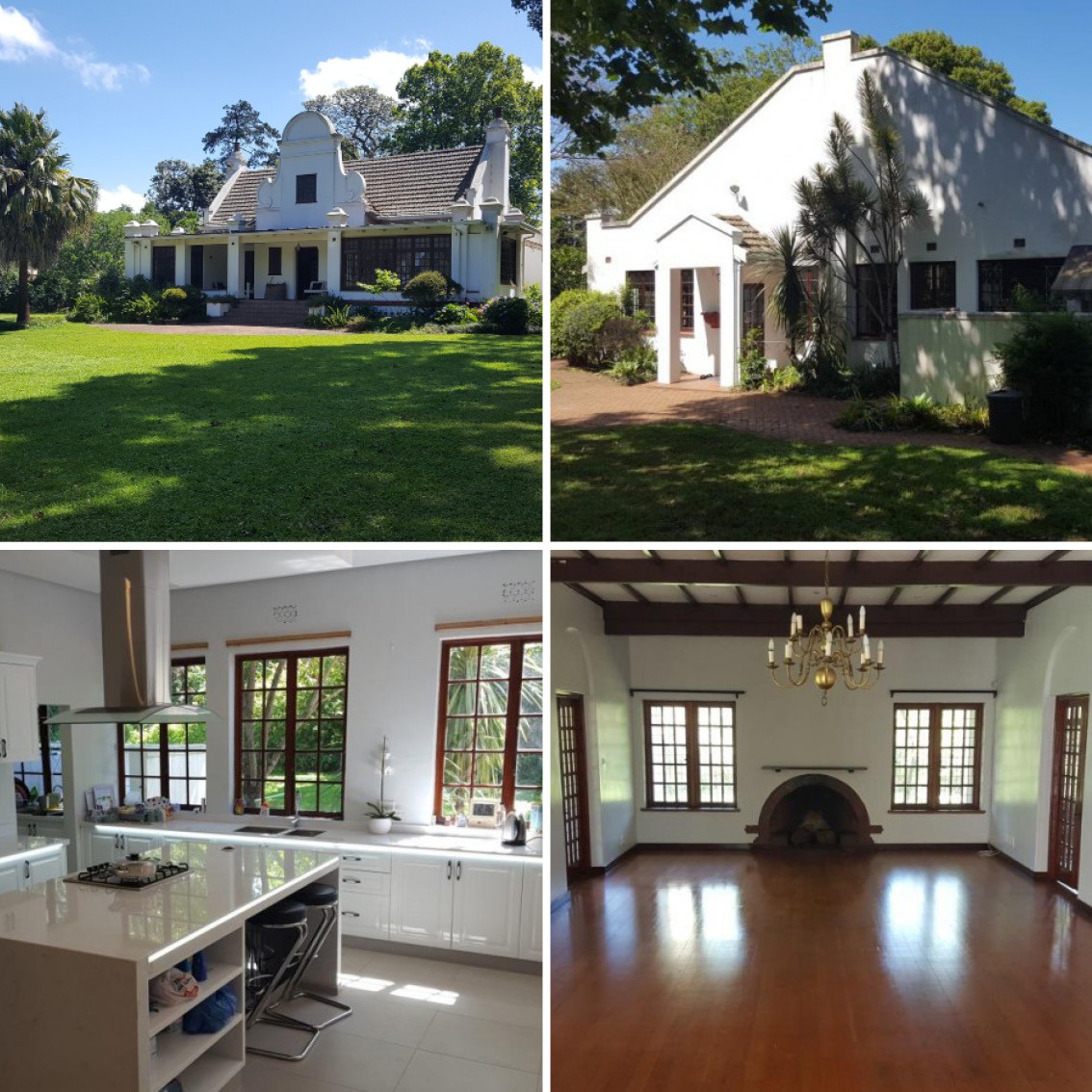 Hillcrest was formerly a sleepy village, governed by its own Town Board on the outskirts of Durban.
Hillcrest was formerly a sleepy village, governed by its own Town Board on the outskirts of Durban that has now become a booming suburb incorporated into the eThekwini Metropolitan Municipality. Hill Crest (as the town's name was variously spelt until 1969) was founded on a rise in the main road from Durban to Pietermaritzburg in 1895 as a farming or "weekend" village. The village was laid out as leasehold sites on a portion of the farm Albinia owned by William Gillitt, one of the main pioneer families of the area and after which the nearby suburb of Gillitts is named.
The main farmhouse of Farm Albinia is a colonial splendour with its white high façade and carefully designed fringes. The house is unmistakingly majestic as it purges on the sprawling green lawns. One can almost envisage a horse drawn carriage rumbling up a dusty road and coming to a stop in front of the house. Perhaps there was a flamboyant tea party on the lawn. The guests were ladies, wearing Marie Antoinette style dresses, and gentlemen boasting well-groomed moustaches.
When the first Hillcrest Health Committee was established in 1943, only the Main Road was hardened. Nkutu Road was hardened with klinker in 1947 and this was followed in 1951 with the hardening of the first portion of Inanda Road. In 1962 blacktopping of selected roads in the central area began. By 1971, when Town Board status was obtained, the total population had grown from 1135 to 2799 persons.
The town celebrated its centenary in 1995 and has since then seen an incredible increase in inhabitants migrating from more central areas in Durban
Hillcrest lost its independent Town Board status in 1996 and was made subject to administration by the single eThekwini Municipality encompassing the entire Durban metropolitan area, in 2000.
The suburb of Hillcrest experienced a building boom in the late 1990s and 2000s with the construction of many gated communities, schools and shopping centres. Residential properties remain in high demand today.
On 21 February 2017 the historical Albina home will be offered to the public through an Auction platform. This home is situated on the remaining 6450m2 of the original farm. The property boasts 4 bedrooms, 5 bathrooms, an open plan kitchen and dining room, a TV lounge and a large entertainment area, complete with fireplaces and a bar. Additionally there is a swimming pool, double garage with a store room and a 2 bedroom flat.
The property's proximity to Highbury School makes it ideal for a family with young kids who could easily walk to and from school each day. (Or hop the fence).
For further information on the property or to attend a viewing please contact Carl Kleinhans on 082 467 5664 or 031 574 7600 or [email protected]