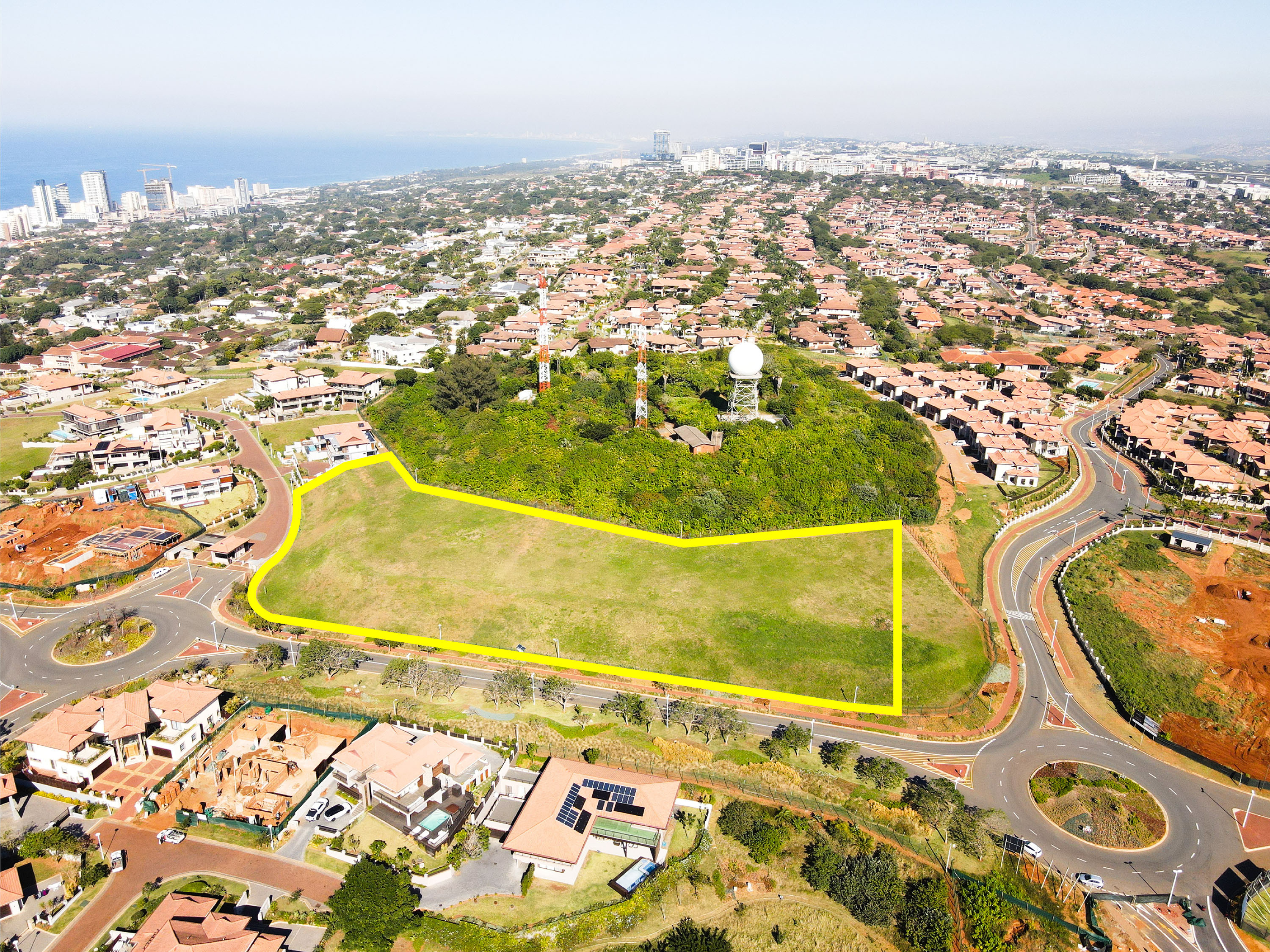 In2assets will be auctioning a suburban development site in Izinga Park Estate, Umhlanga, on August 19 at the Mount Edgecombe Country Club. The Silver Ridge development, on Umhlanga Ridge, is one of the last undeveloped sites in the sought-after area. The 12 159m² development site has a Medium Density Residential Zoning which offers 60 opportunities over a maximum of four floors. The property is within Izinga Park, a secure upmarket estate.
"The development potential is diverse on the site. In addition to the growing demand for exclusive retirement homes, which would be an ideal scheme, the area enjoys consistent demand for both upmarket apartments and larger freestanding homes. The development could include a mix of these or focus in on one specific product. "With both the success and positive market sentiment of previous Izinga developments, Silver Ridge offers one of the few remaining opportunities for developers in the node. Umhlanga is considered one of South Africa's fastest-growing urban nodes and has become one of the country's most important economic hubs. Investor confidence in the area remains high with new and current developments totalling a conservative R10 billion.
"The properties within the Izinga Park Estate are upmarket and have been designed for discerning homeowners looking for luxury living while enjoying the tranquillity of coastal life and a rich natural environment. The estate provides a magnificent lifestyle and is complemented by superb indigenous landscaping on lavish properties on the doorstep of Umhlanga Ridge," says Luke Hearn who is handling the sale. The property has quick access to the N2 and the coastal M4 which allows easy travel to the city of Durban, which is 20km away, King Shaka Airport, and other amenities. Umhlanga offers restaurants from fine dining to convenience as well as hotels, world-class retail and medical facilities and a number of private schools.
For more information, contact Luke Hearn at 071 351 8138, 031 574 7600 or
[email protected]
Email
[email protected]
to attend the auction as attendance is strictly by invitation due to Covid-19 regulations. Bids can be submitted remotely via the In2assets online bidding platform https://auctions.in2assets.co.za accessible from PC or by downloading the In2assets App from the Google Play Store or App Store.