Durban CBD Currently High In Demand By Property Investors
"The latest high-profile property auction transactions within the Durban CBD, have boosted further confidence with commercial property investors" comments Rainer Stenzhorn from In2assets, the well-known national property marketing, and sales specialist company.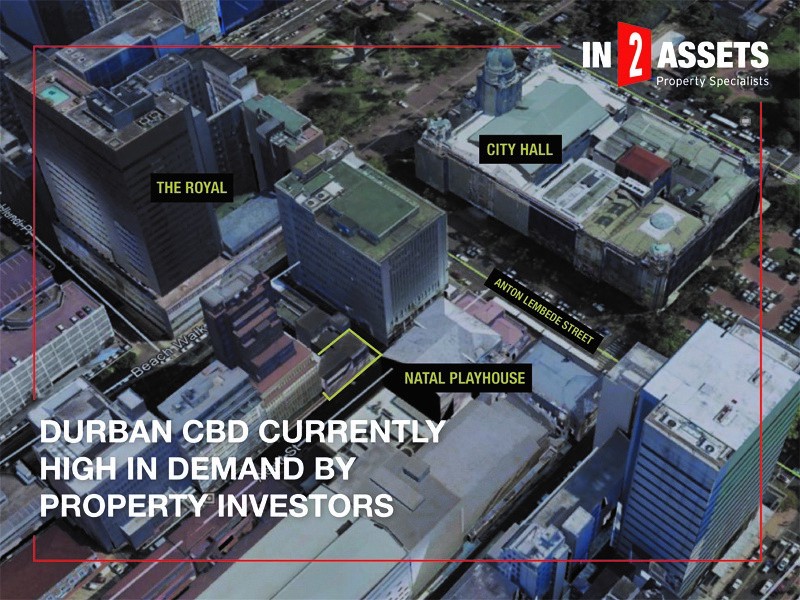 High pedestrian traffic boosted by new retail outlets and service offerings is pushing the appetite of property investors and commercial properties for sale, and good properties are traded very quickly.
The biggest problem in most transactions is finance and long due diligence periods, which are not always in favour of a seller. This is when the auction model comes into play!
"Lately, selling a property by auction has become the first choice for property owners and the benefits and conditions of an auction sale are pushing for a speedy transaction," explains Stenzhorn.
A conclusive sale can be done anywhere between 4 to 6 weeks and often the property is sold even before the auction date.
"One prominent property on auction in the Durban CBD is 41 Acutts Street, which is a three-story office building very central located and in walking distance to the City Hall, Durban Playhouse, the Royal Hotel, and other well-known public facilities. The property offers undercover parking and is ideal for any end-user or investor alike and will be hopefully added to the list of many prominent CBD properties sold by public Auction" ends Stenzhorn.
The auction takes place on the 19th of September 2018, 11h00 at the Durban Country Club, as part of In2assets combined Property Auction.
For more information on this auction sale visit: https://www.in2assets.co.za/physical-auction/77/durban-combined-property-auction