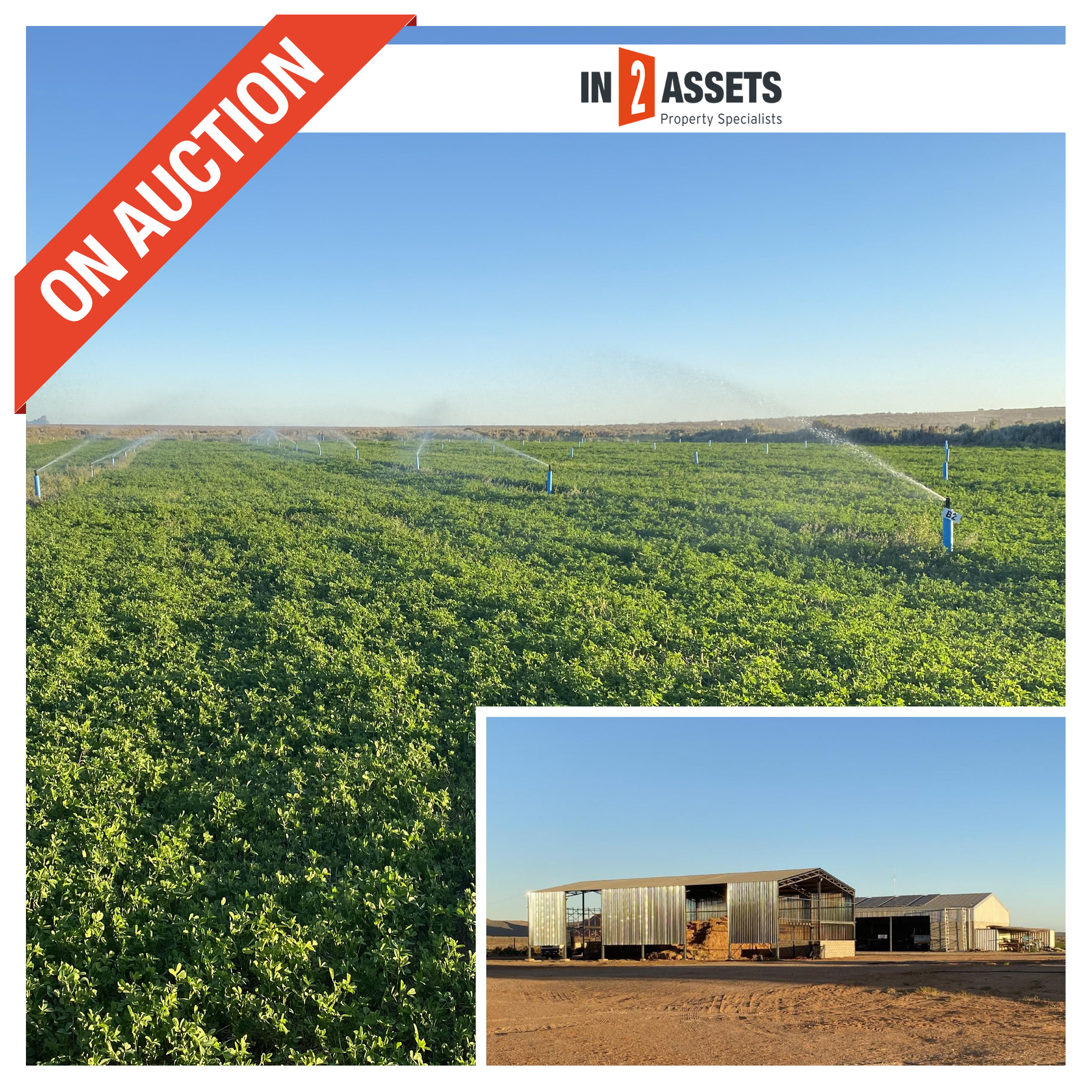 In2assets will be knocking down a portion of a farm near Vredendal, in the Western Cape, on May 19. The live auction, in compliance with Covid-19 regulations, combined with online bidding, will be at 11 am at the Mount Edgecombe Country Club.
The 563-hectare farm is on the Lambert's Bay road 18km south of the town. It is made up of 18 camps. About 16ha are irrigated by boreholes with about 3.5ha being used to grow lucerne. It has a large family home, staff accommodation, and two large workshops, as well as a newly built shed and storage area. The farm's two boreholes produced large volume of water and it is equipped with a solar-power system (24kW / 3 phase) which supplies all its power, including that needed for the borehole pumps. The farm is thus completely off the grid.
The property has licences to mine "Cape sandstone" on a 5ha portion.
The sale will include a large list of movable items, including one new John Deere tractors which is still under guarantee, and other almost-new farming equipment.
The farm has been a "labour of love" for the current owners and will give the purchaser multiple opportunities to turn it into a profitable asset, according to the auction house.
Vredendal, in the northern Olifants River Valley, is connected to the N7 by the R362 and R363, which run along the banks of the Olifants River. The town is also served by the West Coast railway line which runs from Cape Town to Bitterfontein. It is about 300km from Cape Town by road and 360km by rail.
Due to its irrigation scheme, the Olifants River allows for extensive agriculture in the area, including table grapes, raisins, and excellent wines. Besides being on the Olifants River wine route, Vredendal is an ideal base from which to explore Namaqualand, the West Coast region, and the Cedarberg Mountains. For more information or to make an appointment, contact Brad Dowlman at 073 757 9533, 031 574 7600 or
[email protected]
Email
[email protected]
to attend the auction as attendance is strictly by invite due to Covid-19 Regulations. Bids can be submitted remotely via the In2assets online bidding platform https://auctions.in2assets.co.za accessible from PC or by downloading the In2assets App from the Google Play Store or App Store.